The musical sponsorship of Société Générale Group
This project was my first opportunity to work with the most rock'n'roll Parisian web agency:
Uzik
. It showed me an involved team who completed the project starting from taking photographs until the final deployment.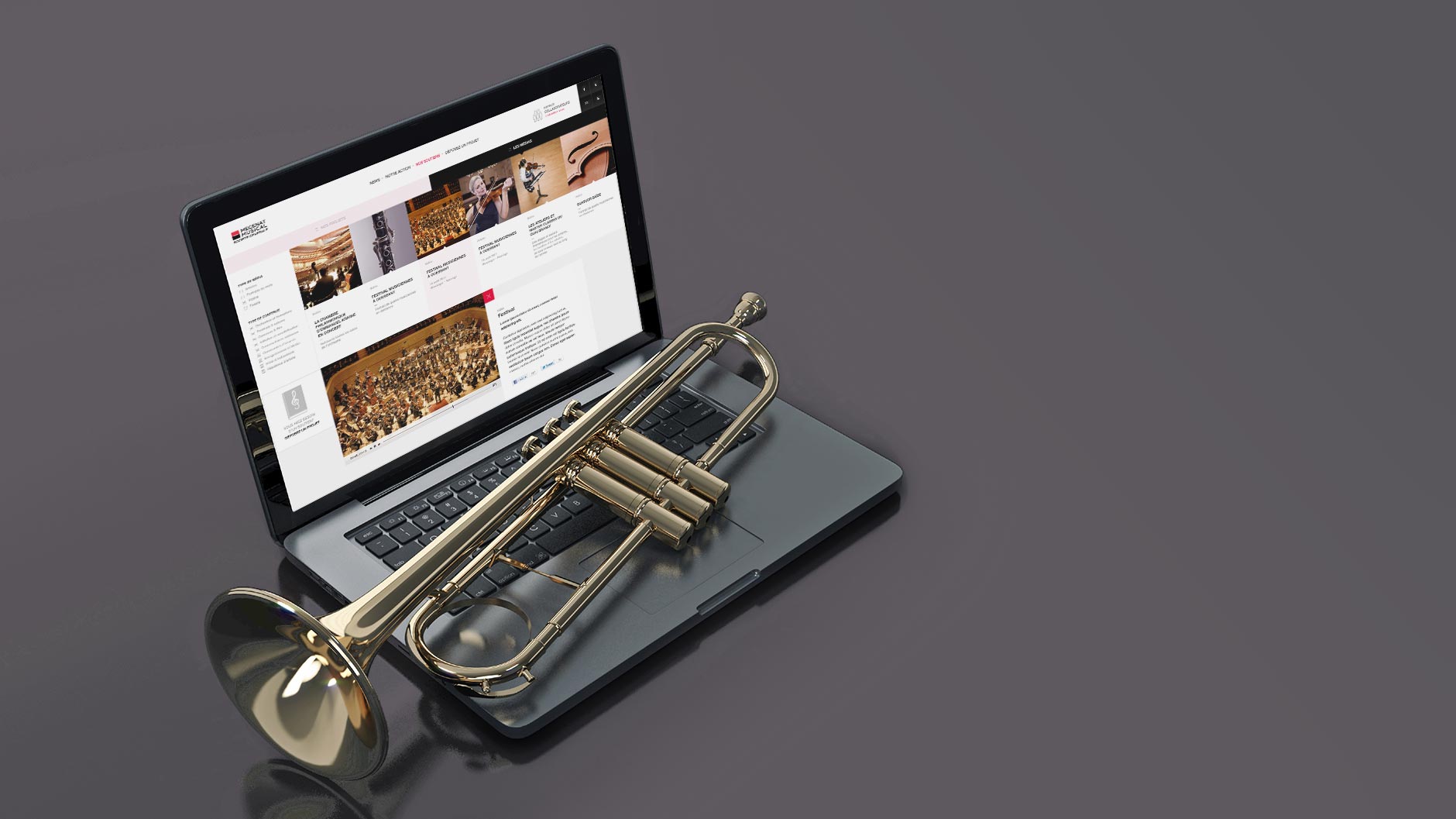 My role
As we started to develop the product, we decided to focus our efforts on the most important thing for a musical sponsorship website: music shouldn't be cut between pages.
This implies that all site requests is done asynchronously. With my colleague developer, we needed to be agiles to define the best match between my handcrafted front-end code and his Zend framework based back-end.
Compatibility with IE 6-7 being required, I used jQuery library to develop custom liquid slider and all the website animations.